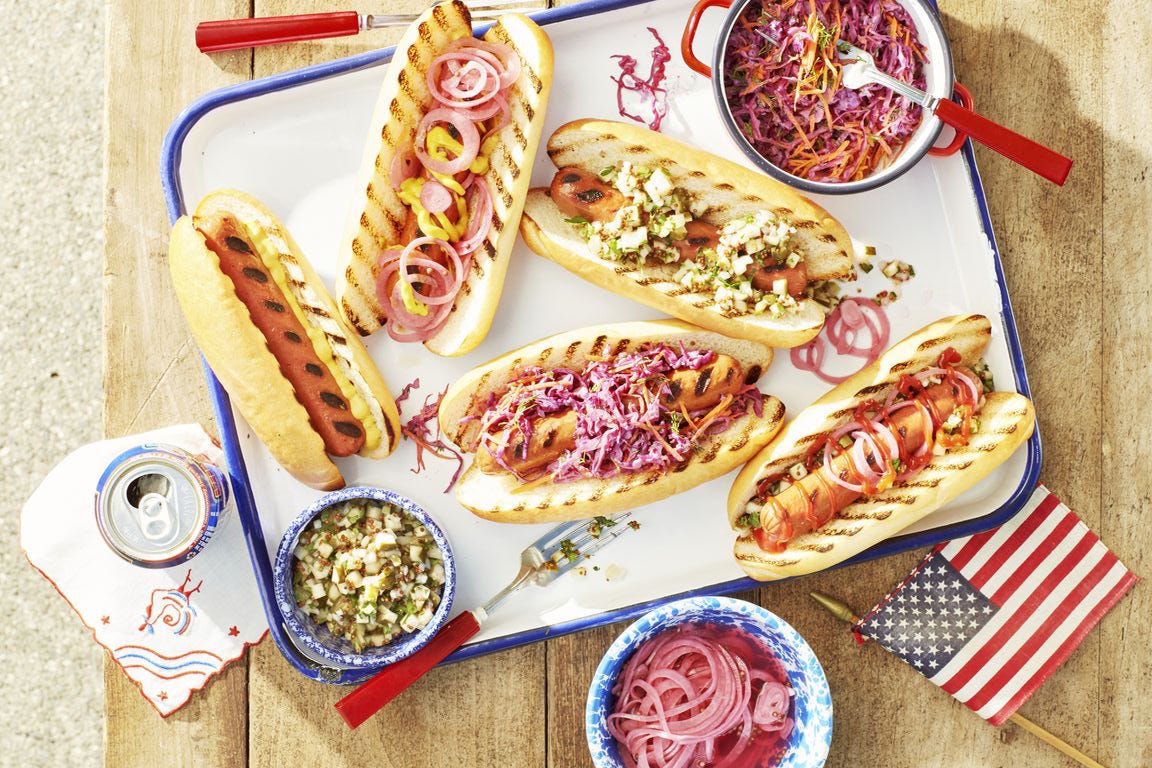 Memorial Day is a time for family and friends to gather together for lots of food and fun. Although barbecue is usually the featured dish of the hour, there is also other fare that can add to your table appeal and enhance your reputation as the cook with the most claim to fame.
Recipe #1-Strawberry Lemon Tea
A unique and tasty beverage is always a hit, and this one is no exception. I created this recipe many years ago. Easy to make from scratch, it always garners repeat requests.
Fill a large pot with water and add 10 to 12 standard size tea bags of black/orange pekoe blend. Allow water to come to a boil and steep for 20 minutes.
Remove leaves and clean and slice a bushel of strawberries. Also clean and slice four lemons. Add the strawberries and lemons to the pot while the tea is steeping.
Add ½ cup of honey and five cups of sugar (more or less depending on desired sweetness) while the water is still hot. Stir well until honey and sugar dissolve in water.
Let sit until cool.
Fill glasses with ice and ladle tea into glasses. Garnish glasses with a slice of lemon and a strawberry.
Enjoy!
Recipe #2-Hawaiian Barbecue Chicken Breasts
This is another oldie but goodie from my personal family archives. Simple to make and delicious.
Buy a bag of boneless, skinless chicken breasts. Place six of them in a large Dutch oven.
Season to taste with seasoned salt, garlic powder, black pepper, cayenne pepper, poultry seasoning, and paprika. Cover.
Heat oven to 450 degrees and cook for an hour and a half.
Remove from oven (not Dutch oven) and pour one to two bottles of Sweet and Tangy barbecue sauce over the chicken until completely covered.
Add pineapple chunks (either fresh or canned).
Add ½ cup of cherries.
Reduce heat to 400 degrees and cook uncovered for another 30 to 40 minutes. Watch carefully as sauce will have a tendency to burn if cooked too long. Adjust temperature downward if it appears that it's cooking too fast.
Remove from oven (not Dutch oven) after cooking for specified time and allow to sit covered for 30 to 45 minutes to allow flavors to blend.
Serve and enjoy.
Recipe #3-Grilled Pineapple and Cranberries
A simple and low-calorie dessert treat!
Place fresh sliced pineapples and cranberries on a George Foreman grill and cook until slightly browned.
Remove from grill and drizzle with agave nectar.
Optional: Serve with low-calorie whipped cream.
Source: Personal experience